Your PSU doesn't have a SATA3 connector. It has SATA power connectors.
Usually there is 3 or 4 SATA "plugs" (if that's the right way to say it) on one single cable.
So it's no problem giving your devices power.
You are properly gonna use one single cable to both the SSD and your 2 HDD's in raid.
Kinda like this: (don't mind the tape and the fact that it's only SSD's, It's gonna apply to HDD's as well, it was simply the best picture i could find in a hurry)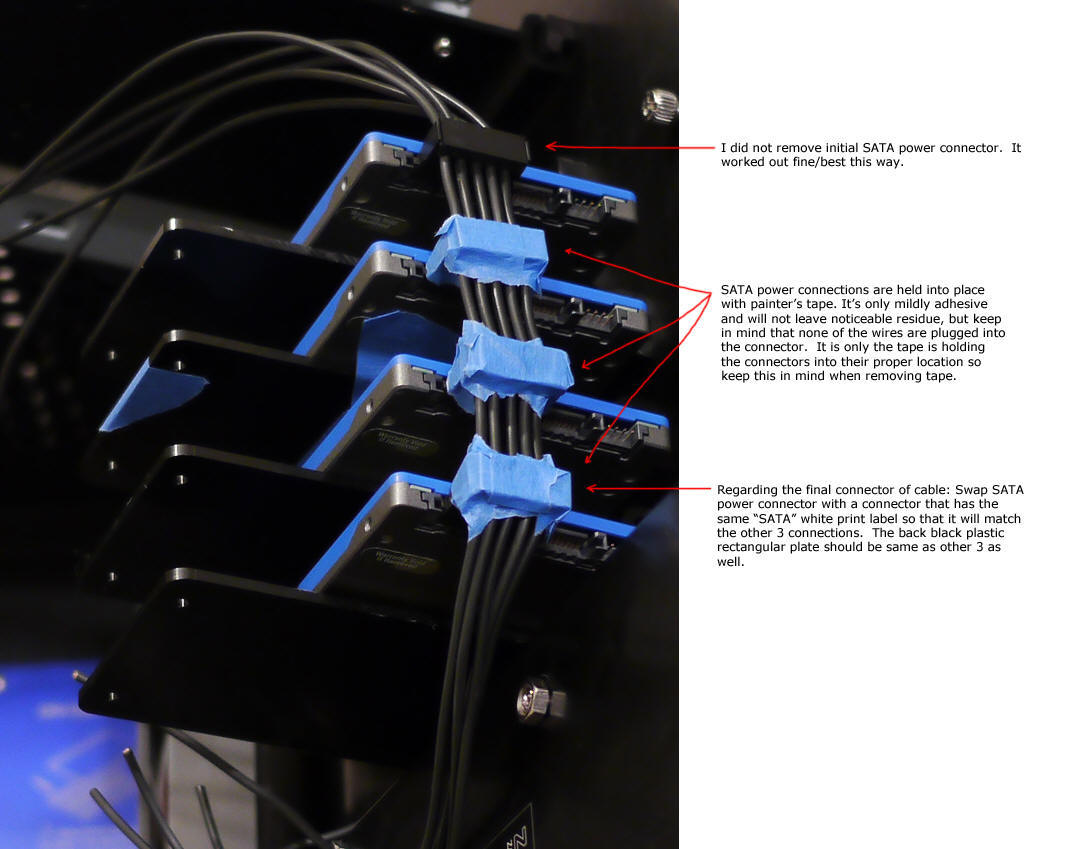 Please don't buy an internal DVD drive. Why would you? are you using it very often? If not, buy an external one.
DVD's are getting more outdated by each passing day.
No the card reader is most likely gonna use 4pin Molax. That calbe is also included with your PSU
---------- Post added at 11:18 AM ---------- Previous post was at 11:15 AM ----------
Ohh and the fans (if you are not old school that is) connects to your motherboard or a fan controller or hub.
That goes for your liquid cooler as well.