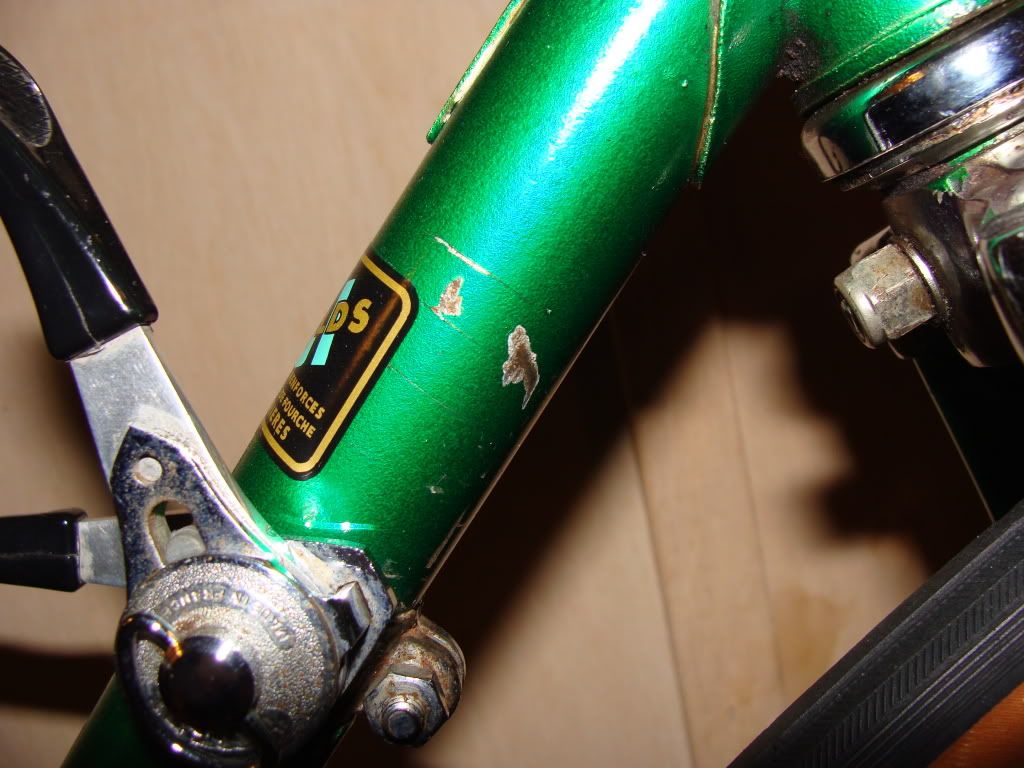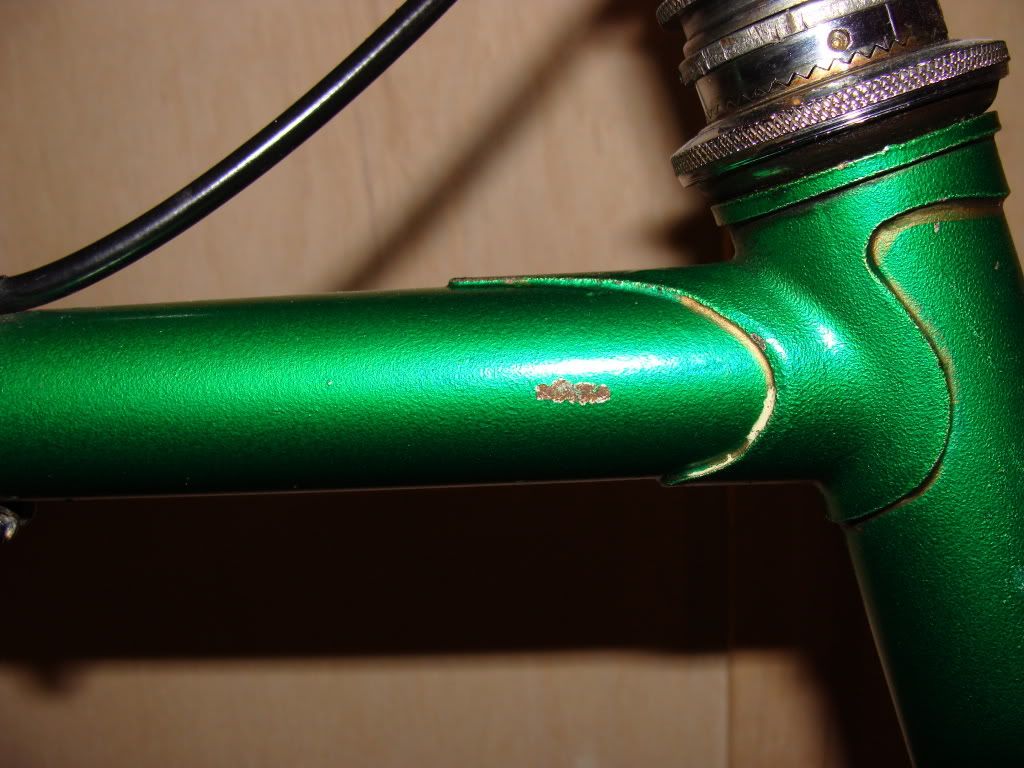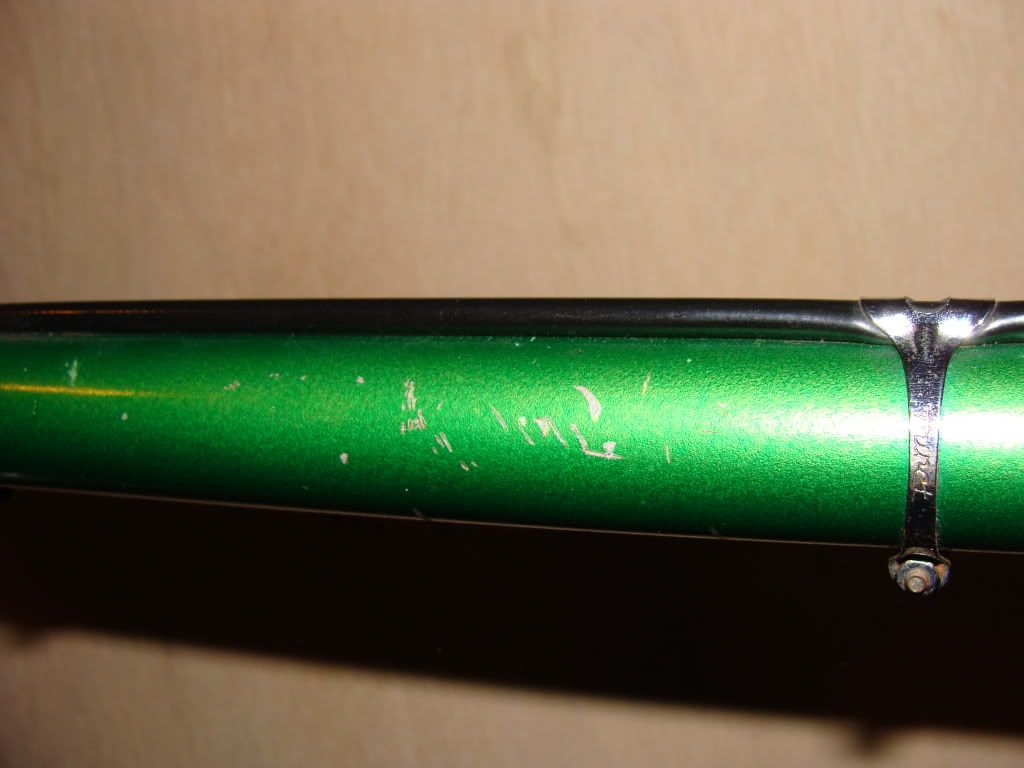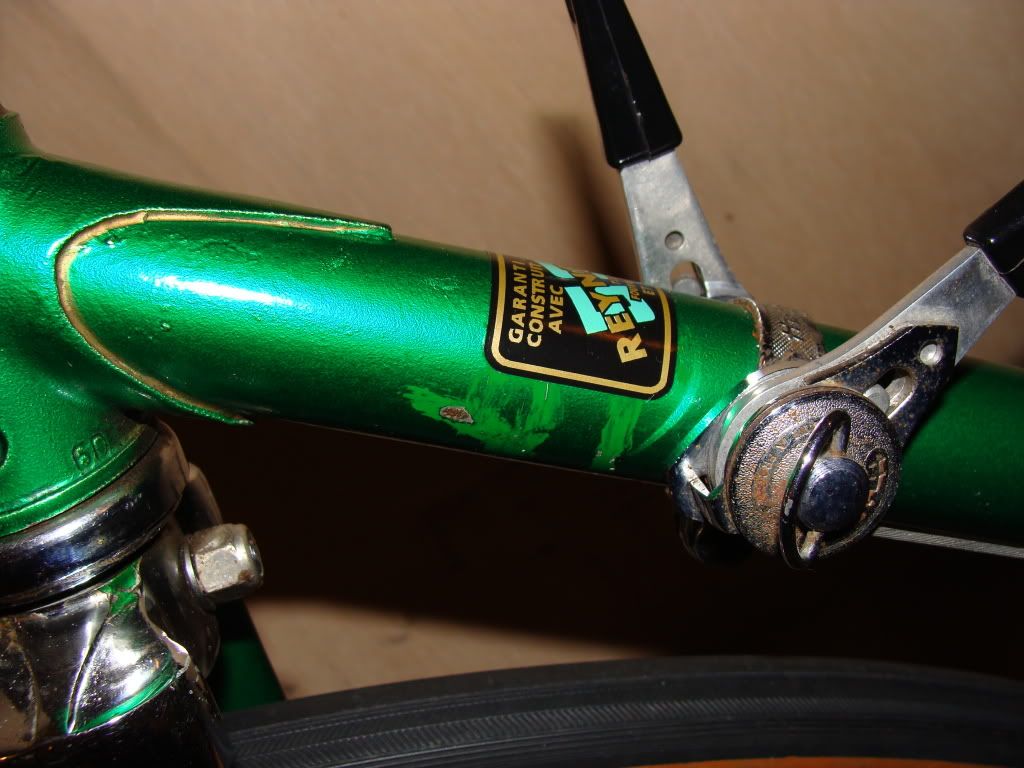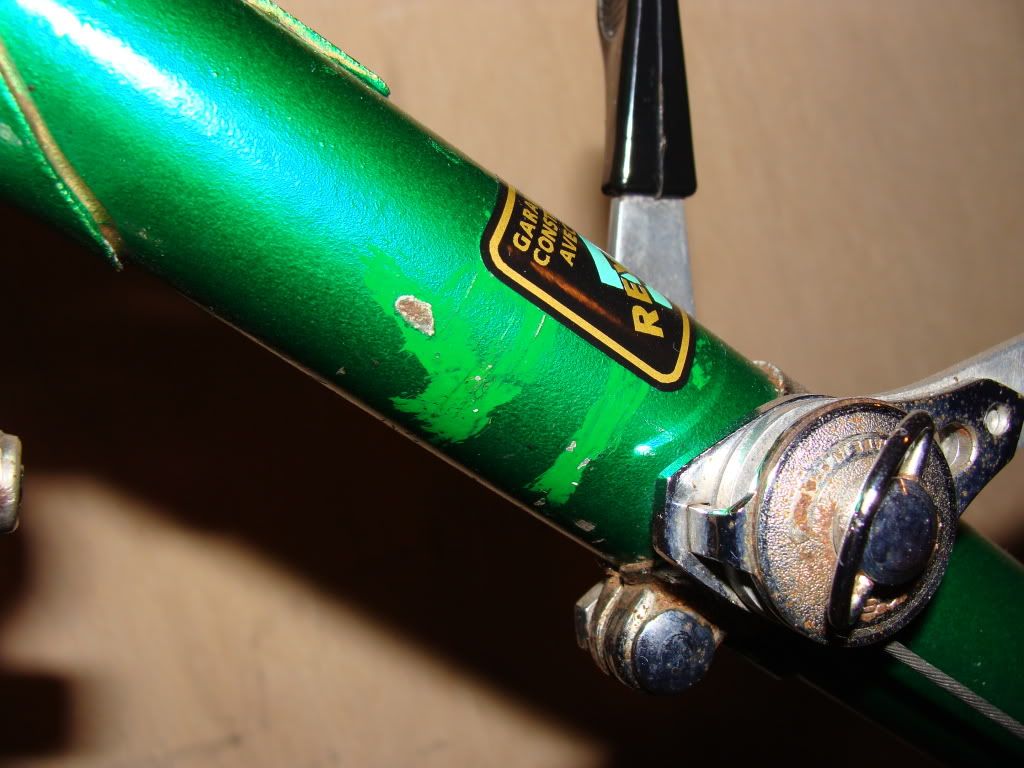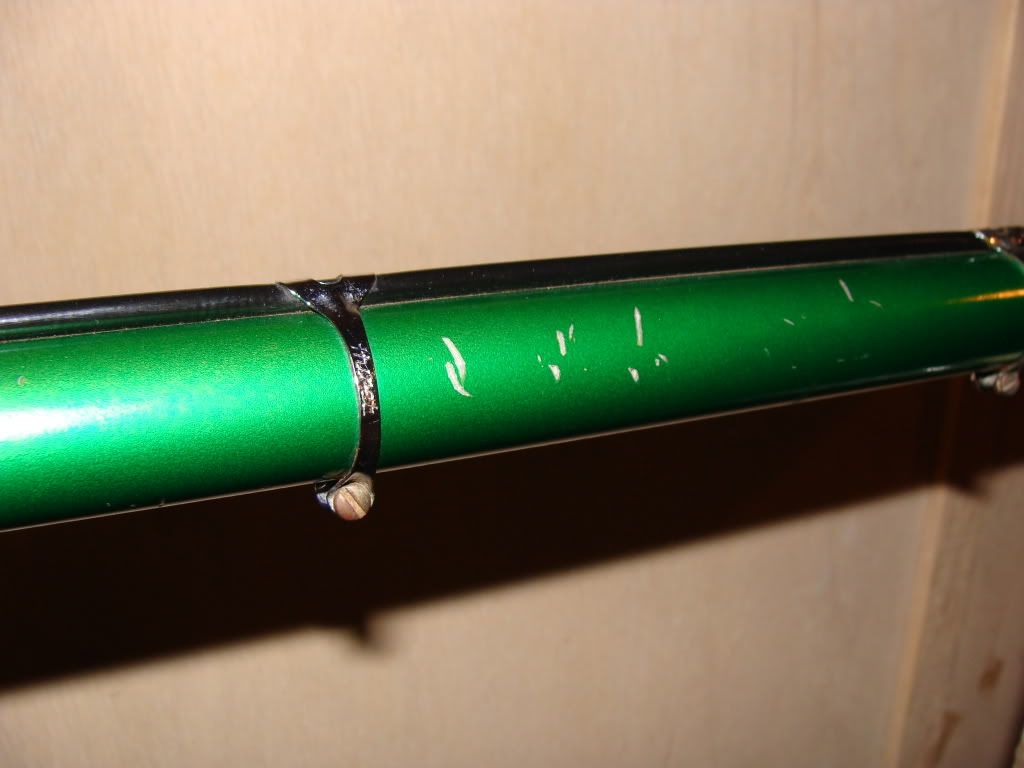 I'm reluctantly posting this bike for sale but the reality is that it's too small for me and as much as I love looking at it I'd like it to go to a good home where it'll get used.
From what I learned from Chaz (Verktyg) here and on Gitane USA.com it's a 1976 Tour de France with mostly original components.
The original Mafacs have been replaced by really pretty Weinmann Carreras and the orignal saddle has been replaced by a Brooks Pro (which I might keep depending on the deal reached).
The frame is about 61-62cm center of crank to top of crosstube and the crosstube is about 58-59cm.
I bought this last fall sight unseen which explains how I ended up with the wrong size, I've done virtually nothing except a very light cleaning so it will need to be serviced before use as it was stored for an unknown length of time before I got it.
I did replace the remnants of the original 531 decals with a set from Cyclomondo.
It's got Stronglight cranks, Lyotard pedals, Huret Jubliee derailleurs the front I believe is the rarer variety with an extra window, Campagnolo high flange hubs, 27" Mavic rear rim and Weinmann front with older Specialized Touring Turbo 27x1 1/4" tires in what appear to be decent rideable condition.
Not sure what else I should post component wise.
I'm more than happy to provide more pics and if you want to arrange with one of the other Minnesota guys to look it over that would be fine.
I'm asking $600.00 plus shipping as is, I'd probably take $550.00 without the Brooks. Shipping is obviously additional and to be covered by the buyer.