Well, i drove most of the day checking out the trucks... ended up getting the '78 F-150 4x4.
this is, uh, this is it. Not that much rust, but the engine doesn't run worth a damn. All siezed up. When I got there it was sitting on blocks with no tires or rims, had to put some on to tow it home.
I checked out the vehicle I was going to use for the engine if I converted the Bronco to diesel (didnt get the bronco, it ended up being way too far gone). I figured, if the F150's engine was shot anyways, I'd swap it in for a diesel... Cummins would have pretty cool, but I ended up nabbing a 1991 F-250 with 7.3L IDI for $400 to rip the engine out of. Wouldnt be a bad machine itself for the bush if I didnt need the engine... I was thinking though, do you guys think I'll have to use the F-250's suspension too? I mean, a 7.3L non-turbo IDI is a pretty heavy engine compared to what the truck used to be supporting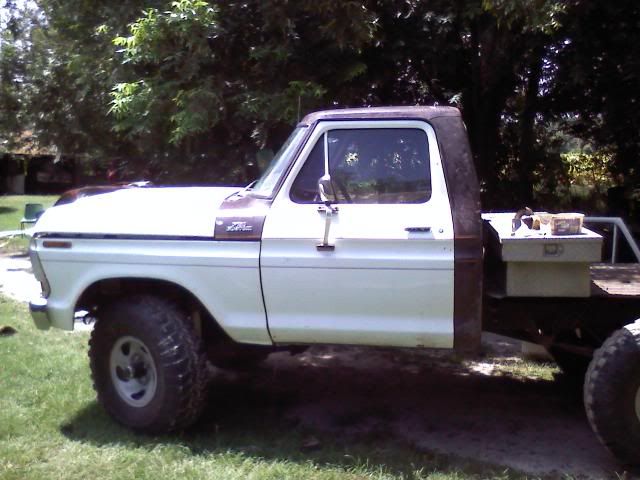 and heres the engine donor. I feel bad just using it for parts.
__________________