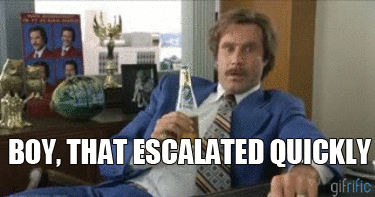 Wow. Just Wow.
Alright folks, if you have an issue with the guy to your right or the gal to your left, please ignore and move along. Nothing to see here.
If anyone needs help, post such in another thread in the appropriate forum.
__________________

__________________

Humans are the only creatures that won't live up to the their potential. Give everything your all. When you die, die on E.

So I ask you, what do you intend to do now?