Hi Guys,
I've just starting using VBA for MSAccess, and i've got an issue which is pretty strange (at least in my opinion). Have a look on the picture underneath: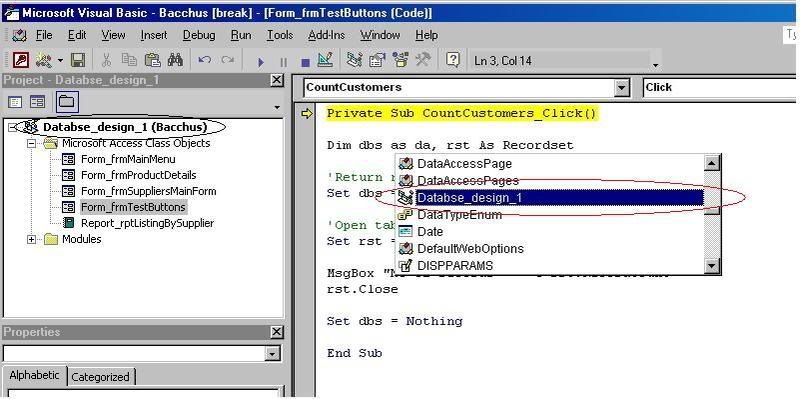 Now - straight to the point. You see on the right hand side (red circle) There is no DATABASE option (only databse_design_1, which is the name of my current DB)!!! I think that no matter what is the name of the DB, the option DATABSE should appear. All i'm trying to do is Dim dbs As DATABASE If i write this, and if a compile the DB, a msg saying User-defined type not defined....
Any suggestions why i cannot get the bloody DATABASE option on that list?