Tonight i was just about to access a folder in my documents & settings folder when i suddenly noticed a faded folder called "Default user" which i haven't noticed or believe have had seen before.
notice how the folder is displayed as hidden?
I decided that as i have never seen this folder before i was curious as what might be inside it, and so here is what i found!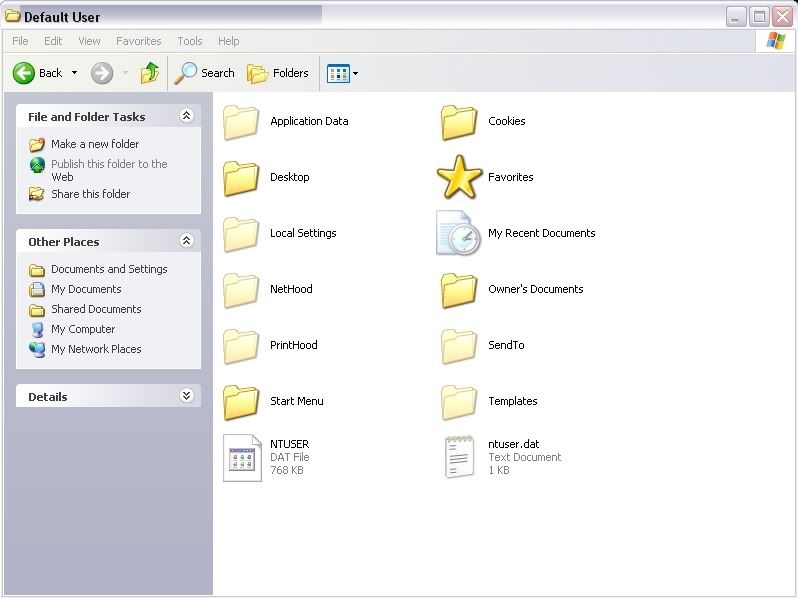 Not a lot inside it really but i have not created this folder myself, and no one but myself uses this computer. So i then wanted to see the folder details and this is what i found.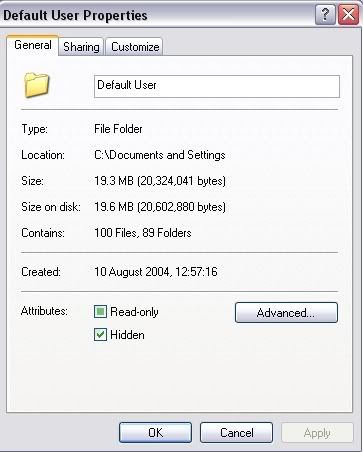 Created 10th August 2004 WTF!!! I Purchased this com brand new in Oct 2006 so how the hell does a folder from 2004 get into my hard drive??? Really confused and somewhat worried that someone has access to my computer.... can anyone explain all this to me and why i have this folder??

__________________