Theres quite a few, but the best ones of course aren't free.
RENOISE:
Have you heard of trackers though?
http://www.renoise.com/download.php
I love it, and it supports VSTi instruments, and MIDI keyboards. Everything really.
The way it works is unique, but once you get used to it, its brilliant. It comes with demos
If you've heard of MOD files, etc, thats how they are made, in an interface like that.
This is a screenshot of how it works, with a song loaded of mine. It basically goes down a list, and as it reaches notes, it plays them, like a music box: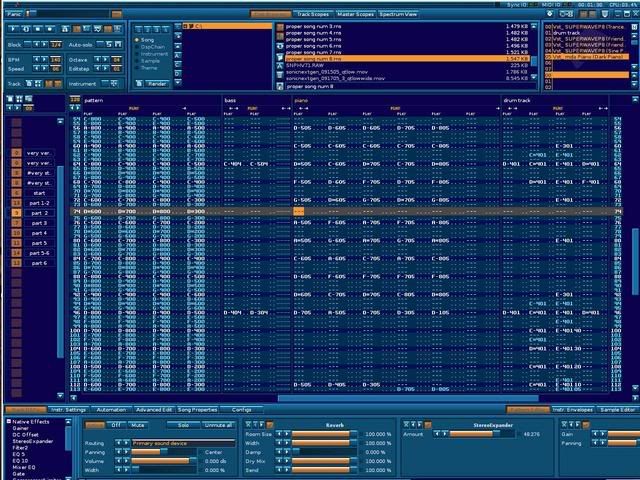 AUDICITY:
Another good free program is Audicity. Right, its a Wave editor I know at heart, but you can record over and re-dub etc, to create a song if you have instruments plugging into Line In's etc,
http://audacity.sourceforge.net/
Those are the only ones I use, though theres of course Calkwalk, Soundforge, Fruity Loops Studio (never got used to that)
I hope this helps
Definietly check out Renoise. Its a professional program, but you can use it for free, with only a bug message once every 30 minutes or so.
I'm going to buy it properly though once I get money, and it unlocks the ability for an extra sound capability, and the ability to save songs as MP3, and Wave files.
Though, I at the moment to counteract this, recording using Audicity after finihsing a song.