Hi,
So I recently updated my Bios to the new 790i ultra P06 update on my new EVGA 790i Ultra and now im having a lot of issues. Before the new update I had my cpu running stable at 3.5 core speed @ 1.3 volts with an RFSB of 1400. Multi of 10
Now its running at 2.1 core speed @ 1.4 volts with an RFSB of 1400. Though when i got into my Bios everything looks fine, i got everything set nice and it even says my frequency is at 3500 and my multi is 10 but in cpu-z it says 6. Im not exactly sure whats going on? Any way i can go to my previous version of the bios ?
Also it says something is wrong with my floppy on boot, i took some pics that can be seen below.
Here is where I got the update and i used the CD/DVD installation:
http://www.evga.com/forums/tm.asp?m=435247
CPU-Z Image: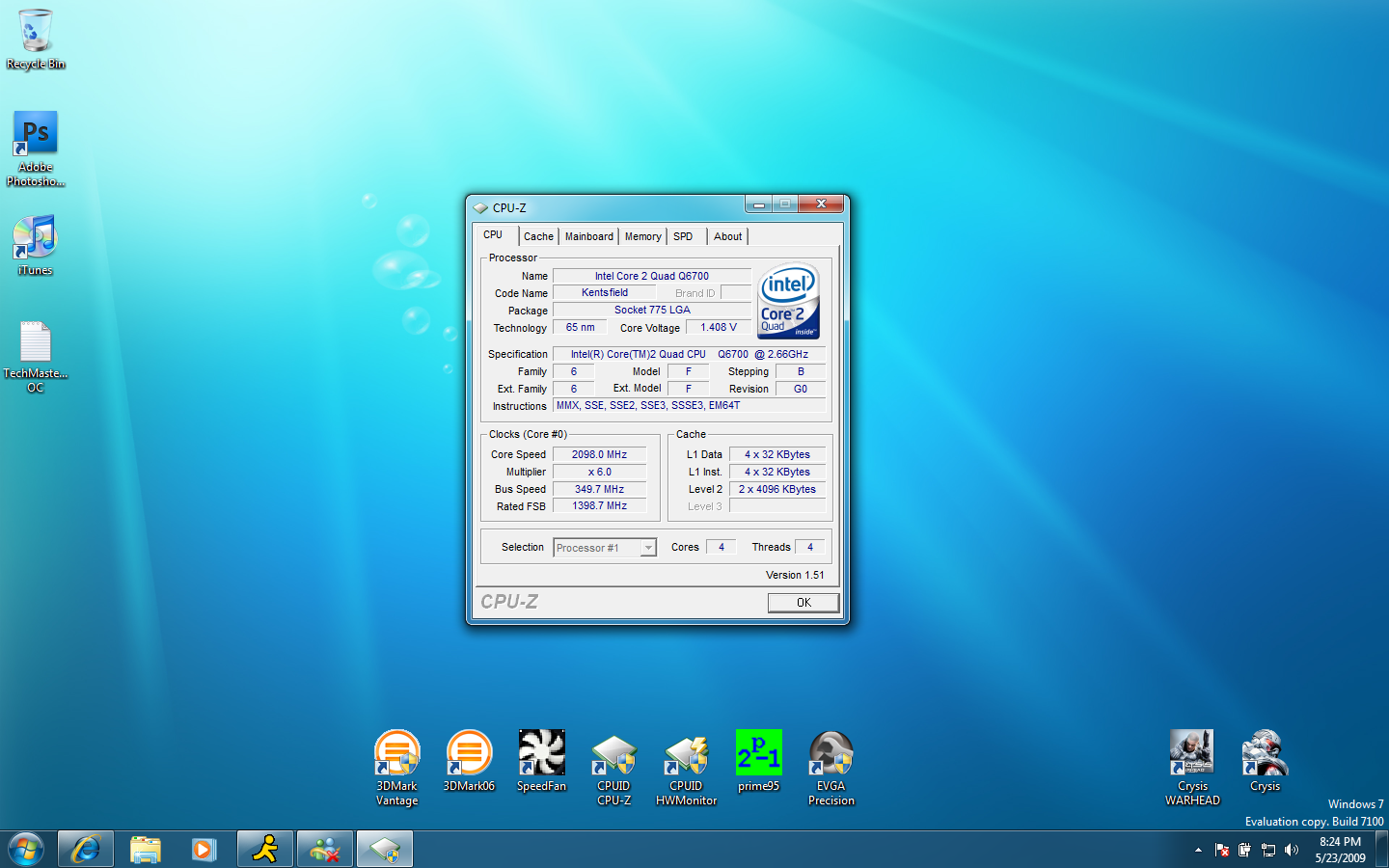 Floppy Error on boot up Image:
got it working now, reflashed my Bios again. Thanks GRANT
__________________