Those 2 wires should be connected to the network card...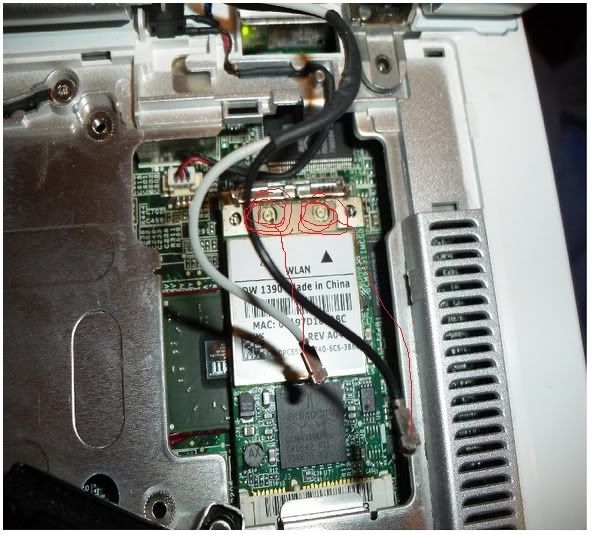 That should be where you connect them, if it still doesn't work, try to swap the wires around and try again, should work if that was your problem. On my laptop it looks like the black wire is on the left, and the gray wire is on the right, not sure if it matters or is the same with yours though.
The error message "PXE-E61: Media test failure check cable" is an error from the computer failing to boot up from the network, which shouldn't be priority on the boot order anyway, but since your network card isn't connected, this should fix your problem.