sup !
Alright, so I'm going back to school in the fall. I dont have tons of money to dump into a system, if I were to spend a lot of money, I'd want it to be into a new desktop computer anyway. BUT...
I'll need a new computer for school, my dad keeps encouraging me to get a small laptop. he happens to love the fujitsu laptops because of their size and weight. I've been looking at new iBooks and other offerings, only to find that something like a lifebook is a bit over my budjet. I fear my laptop being stolen, so I dont really want to invest in something really expensive.
I currently HAVE a dell inspiron 1000 (screenshots below)
Right now I'm running vista inspirat (pretty much a fancy cover to XP) it has a 2.2 ghz celeron processor. XP Home SP2, 40GB hard drive, 15" display and 256MB of ram. (maximum of 512MB)
The only caveat to this is...the laptop is pretty heavy. weighs exactly 5 pounds (on two different bathroom scales) also with the 15" size (with any laptop this big really, I'm finding it pretty hard to carry around. it wont fit in my fav computer bag
I'm going to school for computer science.
So I gues my question really is... is it worth upgrading something thats a little old? I would need more RAM and a ni cad battery. (OEM battery is dead) so I'd be spending about $100.00 to get this thing running properly. but for about $200.00 bucks more I could get a 12" iBook G3. : \
What would you suggest doing in my situation? thanks.
screenshots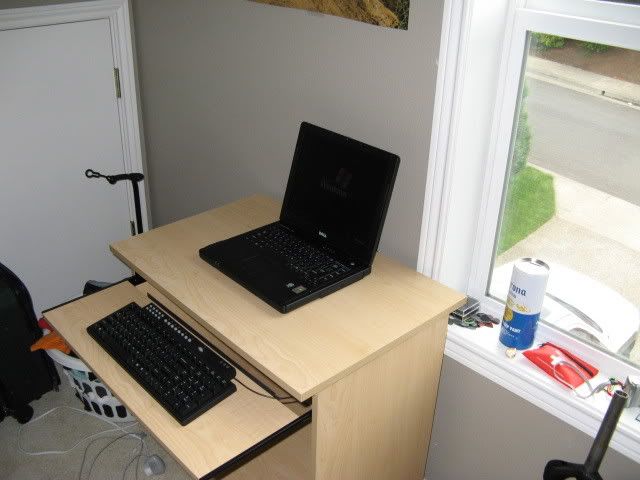 __________________