Re: Hot Temps
---
Quote:
Originally Posted by
Whyfly??
Ok well I am going to get a second fan tomorrow, I don't know about the exterior fan
It is hot in my house though, like almost 80 so that's a huge factor too.
Here are temps after 25 minutes of Battlefield 2 demo maxed out.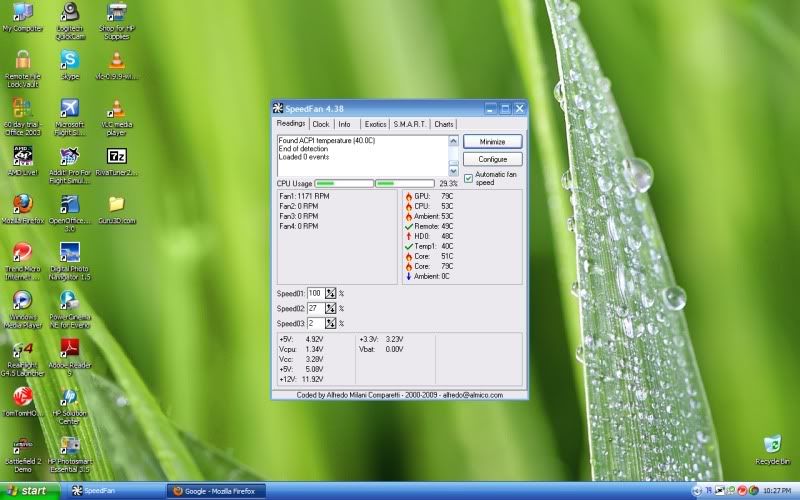 The temperatures go down really quick after so I think the biggest part is the heat inside the home, tomorrow I will do a quick check in the morning when it's cool inside.

You should really use RealTemp or Everest Home (Free Ed.). They are much more reliable.

__________________



__________________

Intel Core i7-2600K @ 3.4GHz || GIGABYTE GA-Z68X-UD3P-B3 || Corsair Vengeance 16GB DDR3-1600 || EVGA GeForce GTX 480 || Samsung EVO 256GB SSD

my feet get cold and that gives me diarrhea sometimes - Smart_Guy