...continued
With that taken care of, I moved on to the guts. These old celerons have semi-unlocked multipliers, apparently. Sadly the heatsink on this is awful, though it does have a CM/Delta fan, however tiny it may be:
I didn't have a better one, so I improvised. The fan has a large hub relative to the HS, and I noticed that there was little dust(and therefore airflow) in the middle, so I used some cardboard and made a pseudo-shroud to separate them a bit: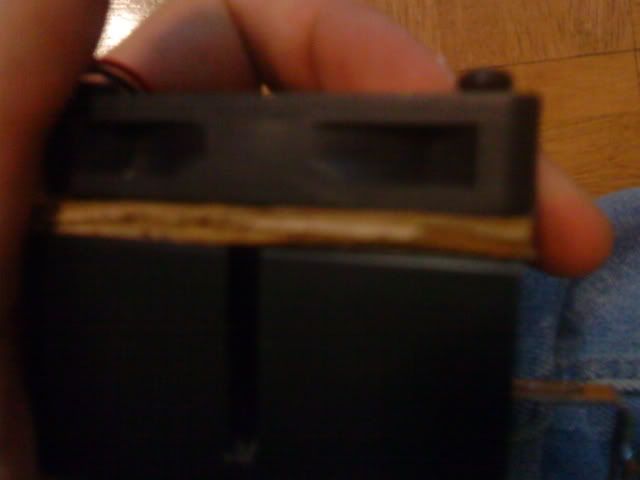 After that, I replaced a lot of parts:
-Dial-up modem -> TrendNet 100mbps ethernet card
-Onboard Graphics -> Geforce2 MX 400(PCI)
read-only CD drive -> CDRW/DVD ROM drive
20GB WinME HDD -> old 40GB Caviar(complete with ubuntu 9.10)
64MB ram Stick -> 128MB ram stick (total 384)
(I also used the plug where the PSU fan used to go to install a small fan to circulate air. The floppy drive/cage was left out.)
This is it with all the parts in: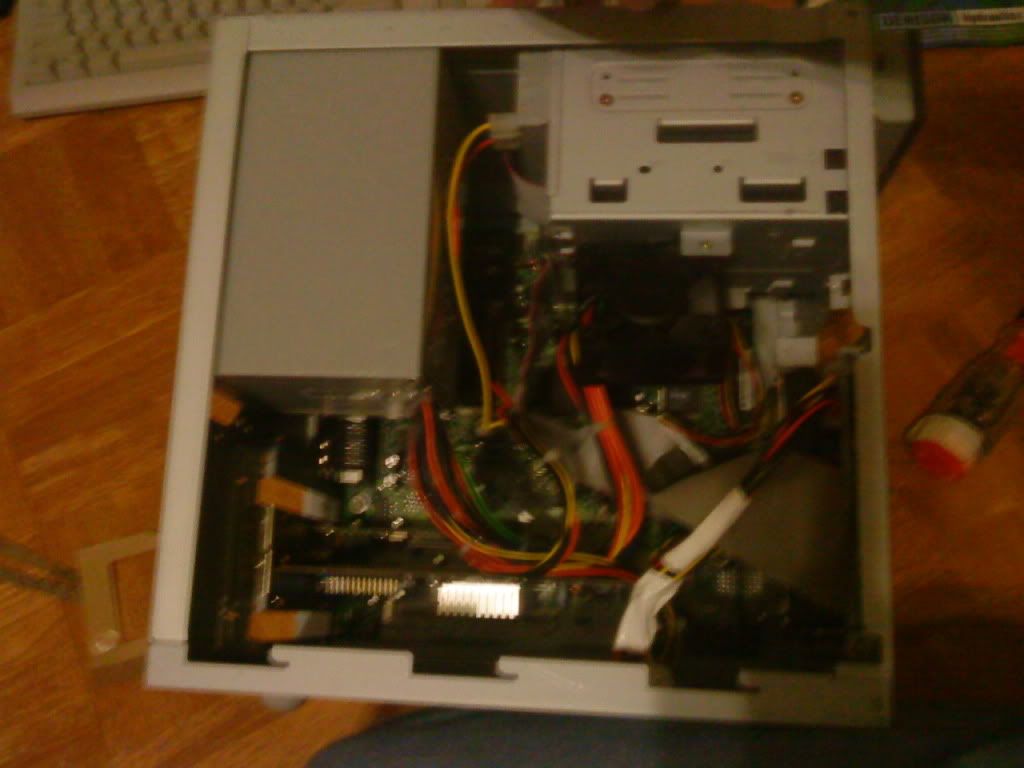 So here it is now. The former owners also left a CRT, some passive speakers, and a keyboard(not shown) that all look like they've never been used. To give you an idea of how small this thing is, that CRT is only a 15".
I have yet to get the network card working, but so far it's pretty snappy for a decade-old computer! I haven't overclocked it yet, but I'm hoping to hit 800MHz, which is supposedly the maximum allowed by this motherboard. Basically just upping the multi by 1.