Ok, so now that I know what CPU I want for my Inspiron 531, I was wondering it the heatsink/fan it comes w/ will fit in my computer.
And if not, could I use my old AMD 64 x2 4000+ heatsink/fan?
Btw, this CPU is compatible w/ my system right?
http://www.newegg.com/Product/Produc...82E16819103272
I'm sorry I'm not being very helpful, I only know that it's an AMD Athlon 64 x2 4000+ 2.11GHz - that's all that was specified.
So..here's some pics of the fan/heatsink:
In this pic, w/ the arrows..I'm not sure if I am suppose to remove the screws to release the heatsink?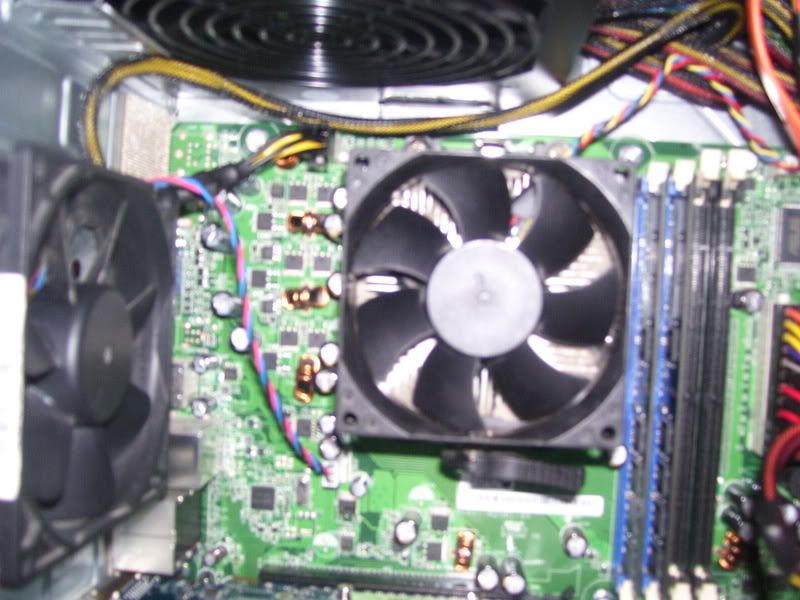 Hope this helps.

__________________