Added cooling to an XPS 410
---
Well I always wondered why they dont have any exhuats fans I mean my CPU temps were 25C idle on both cores and my HD about 35-37C idle. There fine but I wanted an exhaust because when it was used on gaming my GTS would generate a lot of heat inside and the CPU is quite on top of it since its a BTX case. So i tried fitting a 120mm in the back wouldnt fit because it hit the USB port in the back. So went and got 2 80mm fans and they fit perfectly, excelent my computer runs so cool, now my cores are down to 20C idle, max load I detected like 38C while heavy gaming, my video card went down 1-2C. I like my cooling now goes straight the 120mm CPU cooler instakes directly infron of the 2 back 80mm fans, and got anothe 80mm down cooling the HD.
Add some bling to my case lol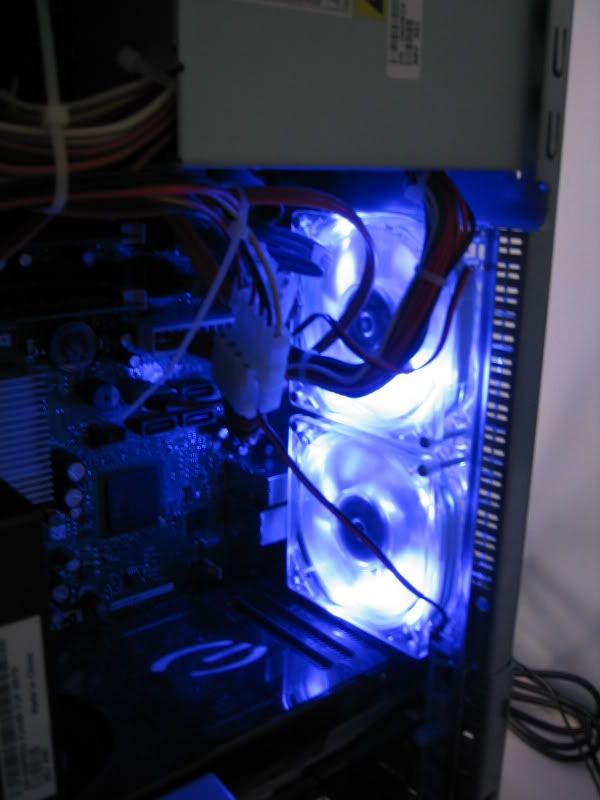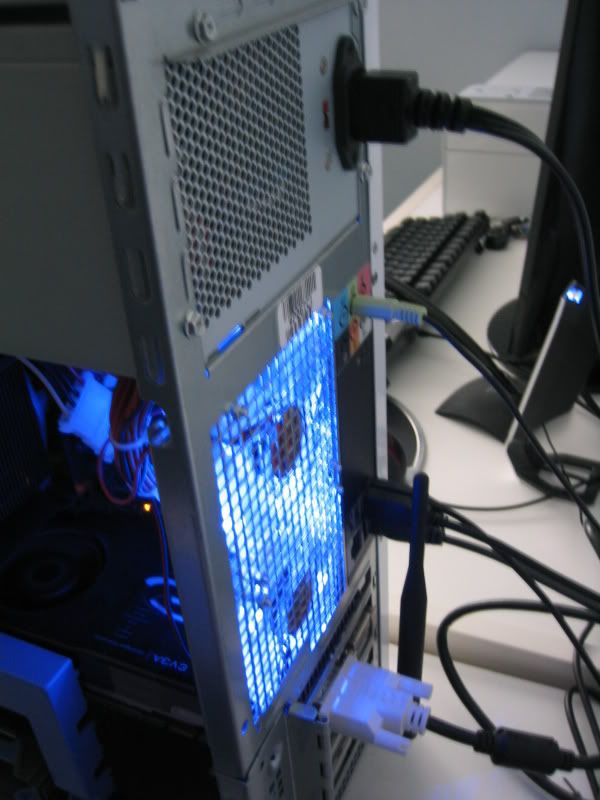 It doesnt touch my 8800GTS Perfect!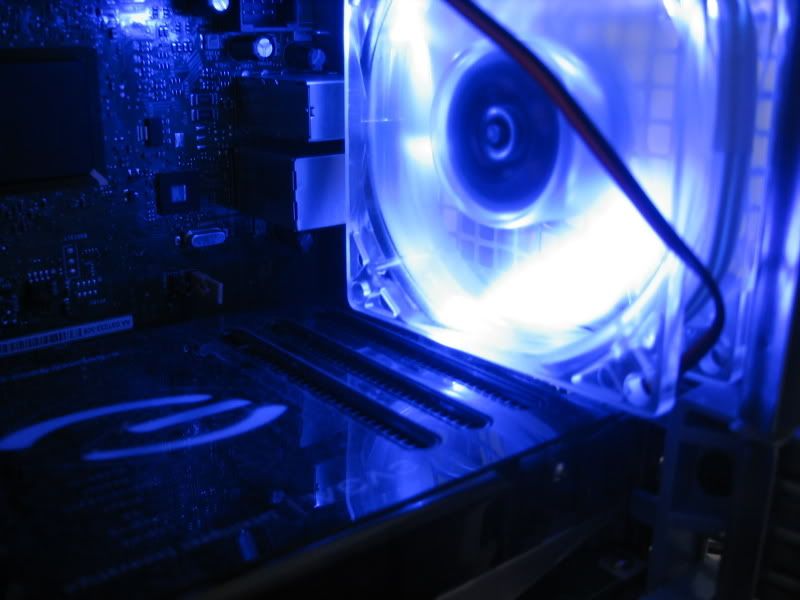 Striaght cooling I actually like the cooling on a BTX
__________________



__________________
//Antec 902 V3 Case, Intel i7-2600K (@4.5GHz 1.280V watercooled w/ Antec H2O Kuhler 920), 8GB DDR3 Corsair Vengeance 1866MHz, ASUS P8P67 PRO B3, MSI 3GB N580 GTX Lightning Xtreme (@850MHz/2100MHz), 1TB Samsung Spinpoint F3, Corsair HX850W Pro Series//
//XPS 410 C2D E6400 @ 2.13GHz, 2GB DDR2 667MHz, 250GB HD, eVGA 320mb 8800GTS(605/1900MHz)//
//AMD Athlon XP +2000, Socket A MSI-6390, 768 mb of PC 2100 RAM, AGP ATI RADEON 9600SE//

I <3 TrancE