Restrict the access to safe mode by setting administrator password!
Safe mode is a special operating mode available in all Windows. In safe mode you can not run audio and video files, if you are affected with Trojans or malware and if you are not able to get rid of them then log on to safe mode.
You can also change and diagnose programs in safe mode. But some times safe mode can be risky for the security reasons because any one can open the computer in safe mode. So it is very important to set a password for safe mode also, to restrict the access to safe mode you can set administrator password for the safe mode.
We will help you to
set a password for safe mode in Windows XP
, you just have to follow the following steps:
Step1:
The first step is to shut down the system and after some seconds reboot the computer. Now to go to safe mode, you just have to press
F8
while it is rebooting. You will see a black screen with a number of options, choose Safe mode and click enter.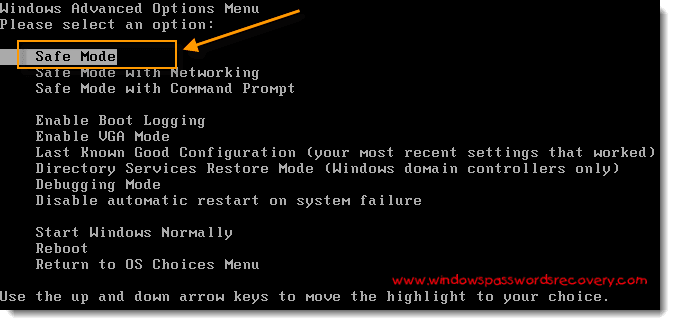 Step2:
Select the Windows XP as the operating system and when safe mode will be loaded, you will get the welcome screen. Now click on the administrator to log on as administrator.


Step3:
Now click on the start button on the extreme left of the computer screen and click run. Now in the run dialog box, you have to type "
control userpasswords
". Now press enter, you will see a new window pick an account to change, there you just click on the administrator account.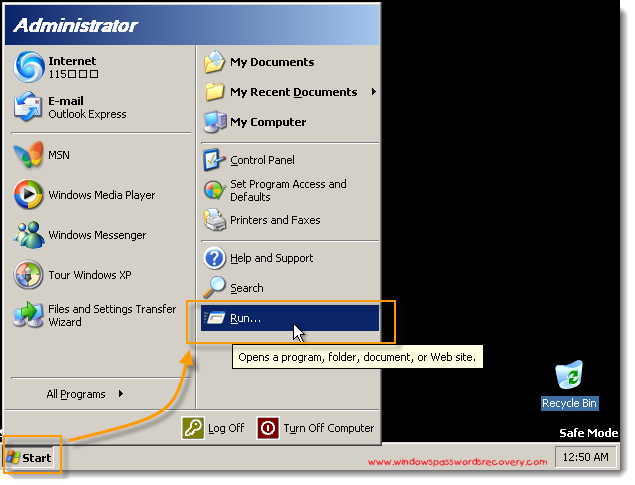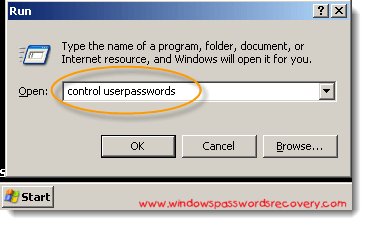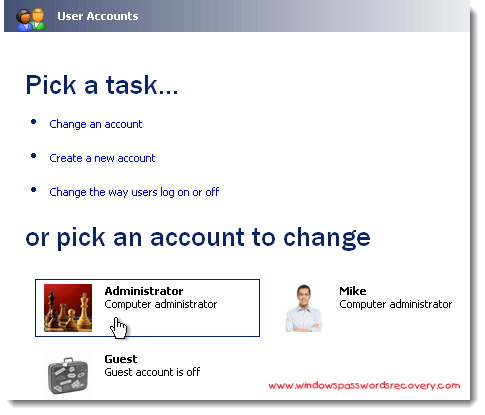 Step4:
Now you will see list of options, just select change my passwords from the options given. You will get two dialogue boxes as current and new password, fill both of the fields. Now you have to click ok to finish the process. Now to see the changes made, reboot the computer and after selecting safe mode; you will ask to enter the passwords.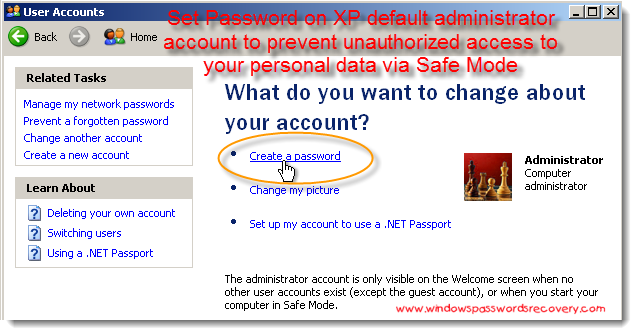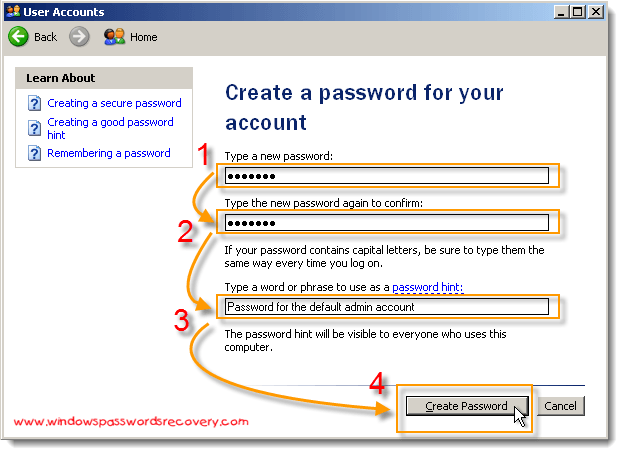 We recommend you to make a note of the passwords as well as use some other medium to remember the passwords. Because whenever you will need to log on to safe mode, you need to enter the password. We also recommend you to change the passwords at least once in a month to avoid any kind of security breaches. It is also essential to update the Windows once in a month to avoid internet worms.

You can also

reset Windows XP forgotten passwords in safe mode

whenever you want. To do so, you just need to enter into safe mode, then go to start, click run and type mmc in the dialogue box and press enter. Now you have to expand the local user and groups by clicking a "+" symbol on the left side of the window. Now you just have to click on the users in the local users and groups. After this go to administrator account, on the administrator account right click the mouse and press set password option. After finishing these steps, you successfully reset the password.

__________________