I'm selling a Sony Vaio Laptop. The model is PCG-FXA36. It is great for the college student who needs wireless internet, and to do homework on. It is also great for someone who likes to play games. There is a DVD drive, so you can watch all your favorite DVD's on it.(In class, hehe)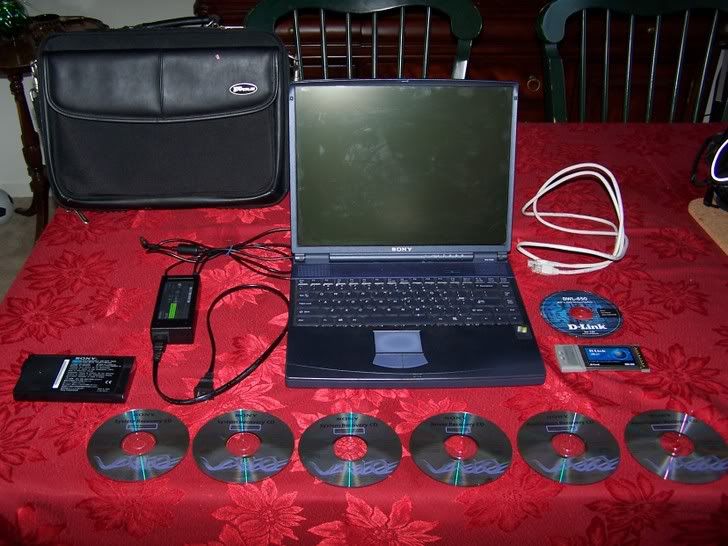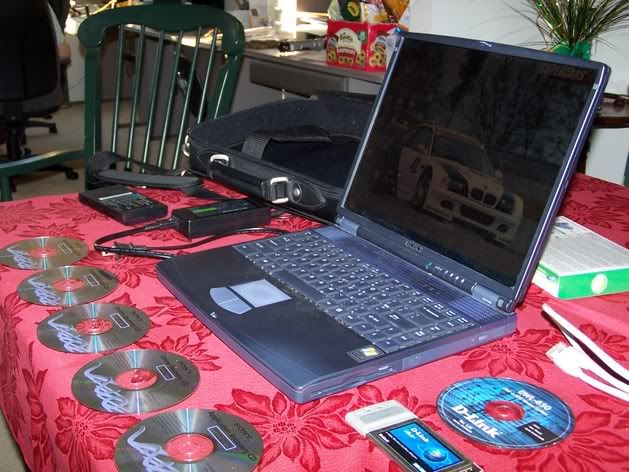 Package comes with.
- 3 System Recovery CD's.
- 2 Application Recovery CD's.
- 1 Driver Recovery CD.
- 1 4000 maH aftermarket battery!
- 1 Original Sony Vaio battery. (I don't use it anymore, because the 4000 maH one lasts extremely long.)
- 1 Carrying Case bought from Best Buy. (Leather, and very durable)
- Dlink Air. 2.4 Ghz wireless cardbus adapter. (Comes with Driver CD)
- 1 Original charger/power supply.
- 1 ethernet cable.
Brief overview of specs:
1.0GHz Athlon, 256MB RAM, 20GB hard drive, CD-RW/DVD-ROM, 56Kbps modem, 10/100 Ethernet, Windows XP Home and a 15" active-matrix display.
The MSRP for this Sony Vaio model is $1219.50, just for the laptop.
I will sell everything listed for
$600.00!
See MSRP, In-detail specs, reviews. (Go to the link)
http://www.computingreview.com/cat/h...x.aspx#reviews