I have a few things for sale. These prices are not set in stone. Yeah, sorry for the crappy pics...
AMD Opteron 146 Socket 939
- $60+shipping
The stepping for this processor is CAB2E 0602GPKW. I have all the original packaging. Add on $5 and I can throw in the original heatsink, which has never been used.
Evga Nforce 4 SLi Motherboard
- $40+shipping
The complete specifications for this motherboard can be found
here
. I don't have the driver cd, manual or cables. I just have the motherboard. It also doesn't have the stock mounting brackets for AMD heatsinks. Those can be found online though for not very much.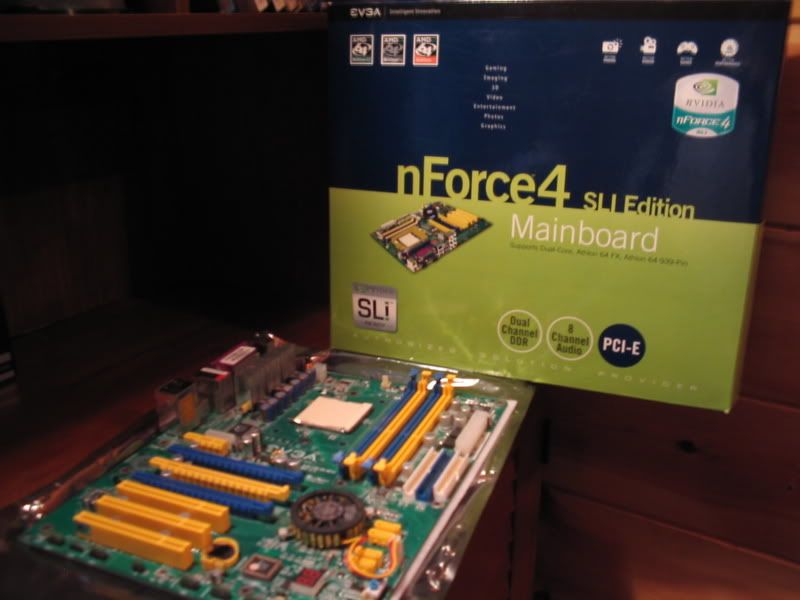 AMD Dualcore Heatsink
- $10+shipping
This is AMD's heatpipe heatsink. It has never been used and still has the thermal pad on the bottom
My Heatware is under The Amish Kid.

If you want to check shipping costs, shipping will be from 48631. If you are interested in anything PM me or send me an email at theamishkid(AT)gmail(DOT)com

__________________